The Strong Bones Virtual Gala Boston
ONLINE AUCTION IS LIVE!
Don't miss your chance to win signed sports memorabilia, a catered BBQ dinner, private wine tastings, and so much more! In order to bid, make sure to create your Bidding for Good account prior to the event.
Proceeds from this event help the OI Foundation respond to more than 11,000 inquiries each year for medically verified information and support; produce new information resources for individuals and medical professionals; and fund research.
Now more than ever, we rely on supporters like yourself to ensure we can continue this important work.
Please tune in on October 10 at 8:00pm EST for a special video presentation that will include personal messages from OI community members, a live raffle, door prizes, and social hour hosted by OIF Board of Directors Member, Christine Wyman Rossi, former Board of Directors member Dick Wyman, and the rest of their amazing host committee for the 4th annual Strong Bones Virtual Gala Boston!
With a new virtual platform, OI community members from across the world can sign on for a fun-filled evening to support the work of the OIF.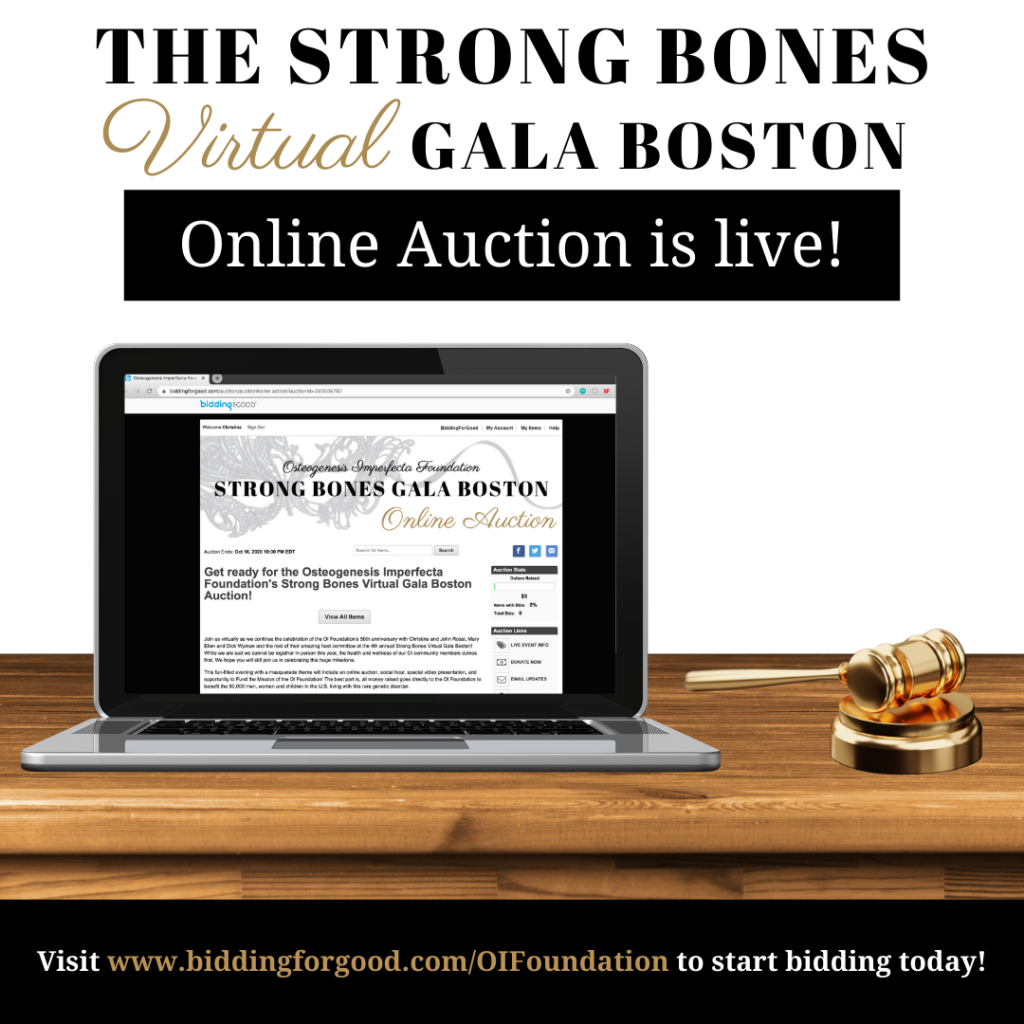 For more information or questions please contact Melissa Bonardi at MBonardi@oif.org or visit www.oif.org/StrongBonesBoston