Osteogenesis Imperfecta (OI) is a genetic bone disorder characterized by fragile bones that break easily. It is also known as "brittle bone disease."
DONATE
OIF National Conference - Registration is open!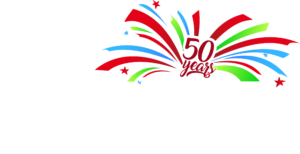 The OI Foundation and OI community will celebrate the OIF's 50th anniversary at the OIF National Conference on July 9-12, 2020 in Omaha, Nebraska. Register today!
Learn More
Jeanie Coleman Impact Grant Program
Impact Grants help individuals living with OI fund projects, receive services, or purchase equipment that might not be covered by savings or insurance. Applications will be available until February 19, 2020. Please contact impactgrants@oif.org if you have any questions.
Apply for an Impact Grant
Brittle Bones Disorders Consortium
As the lead patient advocacy organization of the Brittle Bone Disorders Consortium (BBDC), part of the NIH's Rare Diseases Clinical Research Network, the OIF is pleased to announce that the BBDC has been funded for an additional five years.
Learn More
Sign up to receive emails from the OI Foundation including the OIF monthly e-newsletter, research updates, and upcoming event information!