Osteogenesis Imperfecta (OI) is a genetic bone disorder characterized by fragile bones that break easily. It is also known as "brittle bone disease."
DONATE
OIF National Conference - Registration is open!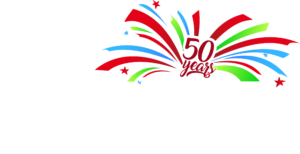 The OI Foundation and OI community will celebrate the OIF's 50th anniversary at the OIF National Conference on July 9-12, 2020 in Omaha, Nebraska. Register today!
Learn More
Kasper Kendall Conference Scholarships
Kasper Kendall Scholarships are intended for people who require financial assistance to attend the OIF National Conference. NEW this year – thanks to the Canadian OI Society, the Kasper Kendall scholarship program is also available to Canadian residents. These scholarships cover registration and three nights at the conference hotel for US and Canadian residents. Thanks to the generous support of the Bennett Clayton Foundation, additional funding will be available for residents of Iowa, Minnesota, North Dakota, South Dakota, and Wisconsin. 
Applications are due March 30, 2020.
Apply for a Conference Scholarship
Brittle Bones Disorders Consortium
As the lead patient advocacy organization of the Brittle Bone Disorders Consortium (BBDC), part of the NIH's Rare Diseases Clinical Research Network, the OIF is pleased to announce that the BBDC has been funded for an additional five years.
Learn More
Sign up to receive emails from the OI Foundation including the OIF monthly e-newsletter, research updates, and upcoming event information!