An Important Part of the OI Foundation Research Program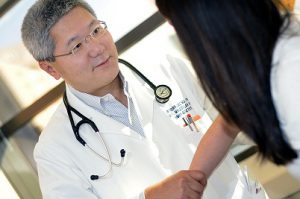 The Brittle Bone Disorders Consortium is part of the National Institutes of Health Rare Diseases Clinical Research Network. It is a multi-center program that focuses on understanding and providing better treatment options for all types of osteogenesis imperfecta (OI).
What this Means to People with OI
This program will speed up the pace of research and put useful information into practice much quicker than otherwise possible by:
Using the skills of experienced researchers from many institutions
Creating access to research centers closer to where people live; making participation easier
Expanding educational opportunities for healthcare providers
Consortium Members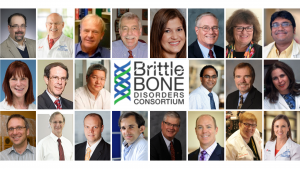 The Brittle Bone Disorders Consortium is a group of physicians, researchers and educators who are focused on learning more about osteogenesis imperfecta and developing new and better treatments to improve the care of people with OI.
Baylor College of Medicine, Houston, TX
Shriners Hospital for Children Montreal, Canada
Oregon Health and Science University, Portland, OR
University of California in Los Angeles
Kennedy Krieger Institute, Baltimore, MD
Children's National Health System, Washington, DC
Hospital for Special Surgery, New York, NY
Shriners Hospital for Children, Chicago, IL and Marquette University, Milwaukee, WI
Children's Hospital and Medical Center/University of Nebraska Medical Center, Omaha, NE
The University of South Florida, Tampa, FL
University of Washington, Seattle, WA
Nemours / Alfred I duPont Hospital for Children, Wilmington, Delaware
Shriners Hospital for Children, Tampa, Florida
OI Foundation, Gaithersburg, MD
Click here to learn more about current and upcoming Research Studies being conducted by the Brittle Bone Disorders Consortium.
Medical Education Opportunities
The Brittle Bone Disorders Consortium, with the assistance of the OI Foundation, will work to bring up-to-date information about caring for people with OI to physicians and other health care providers:
Workshops at professional meetings
Continuing Medical Education Course
Toolkit for Medical Professionals, on the OIF Website
Medical Professional Electronic Newsletter (Email bonelink@oif.org to join the mailing list)
Fellowship Opportunities
Information about fellowships for young investigators is posted under OIF Research Grants 
Check out the Brittle Bone Disorders Consortium's (BBDC) first newsletter! Click Here to read about the BBDC's partnership with the OIF, a message from the first BBDC participant, current studies, and more.