OIF Conferences are educational and social experiences for families and individuals living with osteogenesis imperfecta. Learn more about the OIF's National and Regional Conference programs below:
OIF National Conference Program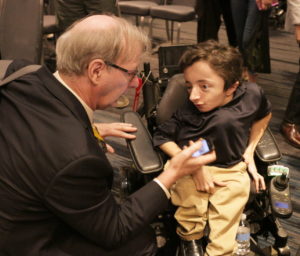 The OIF's biennial National Conference is the largest informational and social event for families and individuals living with osteogenesis imperfecta, bringing together more than 600 members of the OI community. Over the course of three days, OI families attend medical information sessions led by experts in OI from around the world and participate in networking activities that help build support systems that last long after the conference has ended. Whether an attendee is coping with a new diagnosis or just looking to expand their knowledge on OI, the National Conference has something for everyone. Past attendees of the OIF National Conferences call the event a "life-changing experience where they have learned things about OI that have positively impacted their quality of life." To view past Conference session recordings, please visit the OIF YouTube Channel.
OIF National Conference: Omaha, NE (July 19-21, 2024)
Hilton Omaha
Please stay tuned for more information.
OIF Regional Conference Program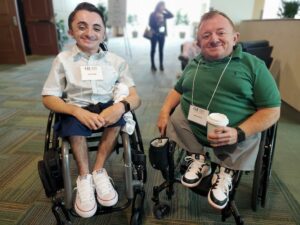 OIF Regional Conferences are one-day events held across the country that include sessions and discussions on understanding and living with osteogenesis imperfecta. These events are great opportunities for new and long-time OI community members to learn from expert speakers and meet other individuals and families in the area. Past OIF Regional Conferences have included sessions on medical and orthopedic treatments, pulmonary health, dental health, pain management, and more.  OI community members will also share personal experiences in panel discussions. 
More information about all upcoming OIF events can be found at www.oif.org/events.
---