After careful consideration, the OIF's Board of Directors and OIF Staff have postponed this summer's OIF National Conference. Although we are disappointed that we will not be able to come together this summer, the health and safety of the OI community comes first.
NEW CONFERENCE DATE: JULY 8-11, 2021
The OIF National Conference will be held on July 8-11, 2021 at the Hilton Omaha in Omaha, Nebraska.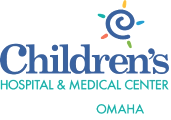 VIRTUAL OIF CONFERENCE: JULY 10-12, 2020
In place of the in-person OIF National Conference this year, we will host a Virtual OIF Conference on July 10-12, 2020. The OIF Virtual Conference will provide live online versions of some of the most popular informational and social sessions at the biennial OIF National Conference. The schedule includes virtual information sessions led by OI experts, the OIF Talent Show, Walk-n-Wheel, and more! This online program will be free of charge for all OI community members. Stay tuned for more information at www.oif.org/virtualconference.
Conference Postponement Considerations
Conference Registration – All registrations for the Omaha 2020 National Conference will be automatically transferred to the 2021 OIF National Conference. If you are unable to attend the rescheduled Conference on July 8-11, 2021, please contact the OI Foundation or cancel your registration directly through your registration confirmation page.
Hotel Reservations – Please contact the Hilton Omaha Hotel at (402) 998-3400 to cancel your hotel reservation.