The OI Foundation relies on volunteer events held around the country to help raise awareness and funds to support the OI Foundation's mission to improve the lives of people living with osteogenesis imperfecta.
Individual events are a great way to share your Unbreakable Spirit® in your community. If you need help setting up your event, contact Melissa Bonardi at mbonardi@oif.org or 301-947-0083.
Join your fellow members of the OI community to come together to enjoy a cup of tea – no matter where you live. The best part is, there is no event to plan! You don't have to rent a space, hire a caterer, or plan entertainment. Simply invite your guests to enjoy a relaxing cup of tea at home and then make a gift to the OI Foundation with the money they may have saved by not going out to a real event. Bone China Tea participants can contribute to the OIF's awareness, support and research efforts by enjoying a cup of tea in the comfort of their own home – we even provide the tea bag!
While we do have a National Date for Bone China Tea each year, feel free to host a Bone China Tea on any day of the year!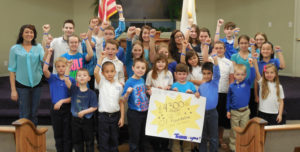 Organizing an OI Foundation Blue Jeans for Better Bones Day event or campaign is easy and fun! You can hold a Blue Jeans for Better Bones Day anytime of the year.
Hosting a Blue Jeans for Better Bones Day is as easy as 1-2-3!
Invite members of your office, school, or church (or your friends!) to join your BJBB team. You can use this poster to spread the word.
Everyone on your team will donate an agreed upon gift amount of $3, $5, or $10.
On the day your team chooses to run its campaign, all participants wear blue jeans, and their awareness sticker or wristband to show their support for the OI community.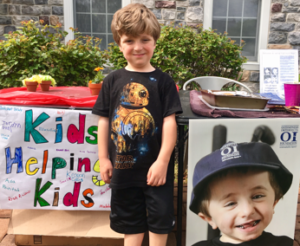 Whether you are interested in raising money through a bake sale, comedy show, swim event, yard sale or any other event you have in mind, we are here to help. Use the personal fundraiser to create your own fundraising page to help promote your event and collect online donations.