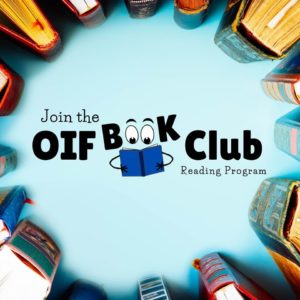 OI Awareness VIRTUAL SPIRIT WEEK Day 1: Read More Monday!
Kick off your week with a good book – join the OIF Book Club!
How it works:
1. Find a sponsor!
Ask your family members and friends to support your reading efforts. You can have as many sponsors as you want!
2. Read books.. raise money!
For every book you read, have your sponsor(s) match it with a donation. The more books you read, the more money you will raise! Share photos of the books you read on social media using #OIFBookClub!
3. Win cool prizes!
Visit www.oif.org/campaign/OIFBookClub to sign up today. #SHAREforAWARENESS #OIawareness