We would like to extend a heartfelt thank you to the medical experts and OI community members who have volunteered to speak at the OIF's Virtual Conference!
---
Kara Ayers, PhD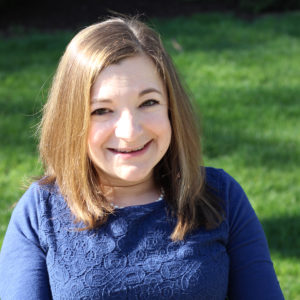 Dr. Kara Ayers is an Assistant Professor and the Associate Director of the University of Cincinnati Center for Excellence in Developmental Disabilities (UCCEDD). She earned her PhD in clinical psychology from Nova Southeastern University. Dr. Ayers' areas of interest and research include disability policy, parenting with a disability, self-advocacy, transitioning of youth with disabilities, and disability identity. She has also conducted research on the psychosocial outcomes of children and adolescents with Osteogenesis Imperfecta (OI) and most recently, the relationship between disability identity and attitudes towards prenatal diagnostic testing among parents with Osteogenesis Imperfecta. Utilizing a framework of participatory action research, Dr. Ayers credits her lived experience as a person with OI as a significant strength in her work.
---
Michael Bober, MD, PhD
Dr. Michael B. Bober is the Director of the Skeletal Dysplasia Program at the Alfred I. duPont Hospital for Children in Wilmington, DE and a Professor of Pediatrics at Thomas Jefferson University's Stanley Kimmel Medical College. He completed a combined M.D./Ph.D. program in Biomedical Engineering at Tulane University. His dissertation research focused on the genetic response of bone to mechanical stimulation. He then went on to complete a Pediatrics Residency at Tulane University and a Medical Genetics Residency and Fellowship at Johns Hopkins University. He is a board certified in Pediatrics, Clinical Genetics and Molecular Genetics. His clinical practice is focused on the diagnosis and management of children with skeletal dysplasia.
---
Hollis Chaney, MD
Hollis (Holly) Chaney, M.D., earned her bachelor's degree from University of California at Riverside. She received her medical degree from Medical College of Pennsylvania. Dr. Chaney completed both her internship in pediatrics and her residency at Kaiser Foundation Hospital in California. After her residency, she completed a pediatric pulmonary medicine fellowship at Children's Hospital of Pittsburgh.Dr. Chaney is an Assistant Professor in Pediatrics at The George Washington University School of Medicine and Health Sciences. Dr. Chaney is the Vice Chair of the Division of Pulmonary Medicine at Children's National Hospital. She is board certified in pediatric pulmonology. Dr. Chaney has been practicing in Children's Division of Pulmonary Medicine for over 15 years. She is particularly interested in cystic fibrosis and rare genetic disorders including osteogenesis imperfecta, moebius syndrome and other skeletal dysplasias.
---
Jeanne Franzone, MD
Dr. Jeanne Franzone is a pediatric orthopaedic surgeon at the Nemours Alfred. I. DuPont Hospital for Children in Wilmington, DE. She is the Co-Director of the Multidisciplinary Osteogenesis Imperfecta Program. Dr. Franzone is a member of the Limb Lengthening and Reconstruction Society and serves on the Faculty for the OIF OI TeleECHO series. At Nemours, the multidisciplinary OI team provides comprehensive OI care from the prenatal period through the age of 35 years.
---
Beth Jacks, MS, PT
Beth Jacks, MS, PT has been a pediatric physical therapist for over 25 years practicing in a variety of setting including hospitals, schools, outpatient centers and as the owner of her own private practice.  Beth has developed expertise with children diagnosed with osteogenesis imperfecta and lectures as an invited speaker at universities and national and international conferences.  She is a mother of a 15 year old daughter that has OI.
---
Tony Jacobsen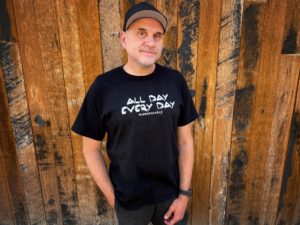 Tony Jacobsen (Type 1 O.I.), is the author of "Disable Your Disability: Live the Healthy Life You Deserve!", the creator of the Fitness, Nutrition, and Wellness for O.I. Facebook Group, and the host of the #OILife YouTube channel. After going through his own personal transformation, he has made it his mission to help others with O.I. experience the magic of living a healthier lifestyle. He is passionate about supporting the O.I. community and knows it's all about learning to be #UNBREAKABLE… together! Get his book and find out about his coaching programs at his website, https://www.tonyjacobsen.com
---
Mahim Jain, MD, PhD
Dr. Mahim Jain is a member of the Osteogenesis Imperfecta Clinic at Kennedy Krieger Institute and an assistant professor in the Department of Pediatrics  at The Johns Hopkins University School of Medicine. Dr. Jain has a strong clinical and research interest in the understanding and treatment of disorders of low bone density. Dr. Jain received his bachelor's degree from The University of Notre Dame, graduating summa cum laude in biochemistry. He completed his medical school at Indiana University School of Medicine and completed a Ph.D. from The University of Oxford, focused on using statistical and computational methods to identify genetic variants that contribute to both rare and complex human traits. During that time he was a Howard-Hughes Medical Institute-National Institutes of Health Research Scholar and a National Institutes of Health-Oxford Biomedical Scholar. He completed his clinical residency at Baylor College of Medicine in the combined pediatrics and genetics residency program. During training he was involved in clinical research efforts focused on studying clinically-relevant outcomes in a large multi-center cohort of patients with osteogenesis imperfecta. He also gained skills in the evaluation of next-generation sequencing data and is currently the Co-lead of the Baylor College of Medicine Clinical Site of the Undiagnosed Diseases Network Sequence Analysis Group. Dr. Jain enjoys performing statistical analyses in both epidemiologic and genetic datasets. While studying a large multi-center osteogenesis imperfecta cohort, he authored a publication showing that at-birth fracture rates were not dependent on delivery method. He is also currently characterizing growth parameters in the OI dataset, with the hope of providing clinical guidance for expected growth parameters in OI. Dr. Jain also has identified and contributed to efforts that have identified genetic variants, whether common or rare, that contribute to human disorders, including OI, other skeletal disorders and also attention-deficit/hyperactivity disorder.
---
Chaz Kellem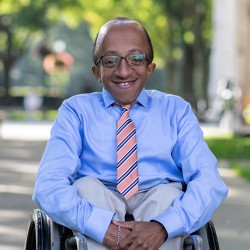 .
---
Deborah Krakow, MD
Dr. Deborah Krakow is Professor and Chair of the Department of Obstetrics and Gynecology at UCLA. Dr. Krakow is also Professor of Orthopaedic Surgery and Professor of Human Genetics at UCLA. Dr. Krakow received her bachelor's degree from Arizona State University in Tempe and her medical degree from Chicago Medical School. After an internship and residency in obstetrics and gynecology at Cedars-Sinai Medical Center, she completed fellowships in maternal-fetal medicine at Harbor-UCLA Medical Center and in research and clinical genetics at the UCLA Intercampus Medical Genetics Training Program. Dr. Krakow is Co-Director of the International Skeletal Dysplasia Registry.
---
Brendan Lee, MD, PhD
Dr. Lee is the Robert and Janice McNair Endowed Chair, Professor, and Chairman of the Department of Molecular and Human Genetics, Director of the Center for Skeletal Medicine and Biology at Baylor College of Medicine, and co-Director of the Texas Medical Center Bone Disease Program of Texas.  As a pediatrician and geneticist, Dr. Lee studies structural birth defects and inborn errors of metabolism. Dr. Lee identified the first genetic causes of human skeletal dysplasias and studies their implications for cancers of the skeleton.  In the area of metabolic disease, he has studied nitric oxide dysregulation and developed new treatments for maple syrup urine disease and urea cycle disorders.  Dr. Lee has been recognized by election to the National Academy of Medicine, Fellow of the American Association for the Advancement of Science (AAAS), the Association of American Physicians (AAP), the American Society for Clinical Investigation (ASCI), and the Society of Pediatric Research (SPR).  He has also been awarded the American Society of Human Genetics Curt Stern Award for Outstanding Scientific Achievement, the Texas Academy of Medicine, Engineering, Science and Technology (TAMEST) Peter and Edith O'Donnell Award in Medicine, the Society for Pediatric Research E. Meade Johnson Award for Pediatrics Research, the Michael E. DeBakey Excellence in Research Award, the American Philosophical Society's (APS) Judson Darland Prize for Patient-Oriented Clinical Investigation, and Best Doctors in America.  Dr. Lee was previously an Investigator of the Howard Hughes Medical Institute prior to his appointment as Chairman of the Department of Molecular and Human Genetics in 2014.  The Department is the leading genetics program integrating basic, translational, clinical, and diagnostic laboratory activities.  It is composed of over 150 primary faculty members encompassing research, clinical, laboratory diagnostic, and genetic counseling missions. It ranks #1 among genetics departments in total funding and number of grants from the National Institutes of Health.
---
Joan Marini, MD, PhD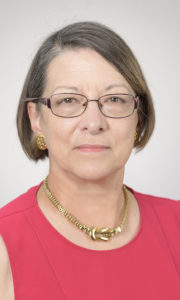 Joan Marini, MD, PhD, is Chief of the Section on Heritable Disorders of Bone and Extracellular Matrix, National Institute of Child Health and Human Development (NICHD). She leads the NICHD Osteogenesis Imperfecta research program, in which clinical and bench research are fully integrated. Her lab generated the Brtl mouse model for type IV OI and the PPIB null mouse for type IX OI and has played a leading role in the Consortium for OI mutations. In the last 15 years, her group has been a leader in the exciting new developments about rare recessive and X-linked OI, which have revealed new genes not previously understood to be critical to normal bone formation. Dr. Marini received her M.D, PhD in the Medical Scientist Training Program at the Johns Hopkins School of Medicine. She completed training in pediatrics at Johns Hopkins and Georgetown University Hospital. She did Clinical Genetics specialty training at the NIH InterInstitute Genetics Program. She has been awarded the NIH Director's Award three times for her work on OI, and was recently elected to the American Association of Physicians (AAP) in recognition of her discoveries in OI and melorheostosis.
---
Deborah McInerney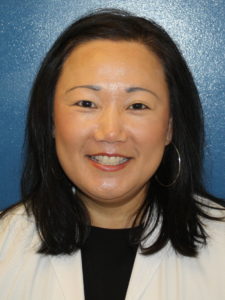 Deborah McInerney has worked as a clinical nutritionist at Hospital for Special Surgery for almost 20 years. She sees inpatients and outpatients, has lectured on a variety of topics and is a team member of The Kathryn O. and Alan C. Greenberg Center for Skeletal Dysplasias. Since her early days, she has been speaking on bone health and has years of experience working with people with brittle bone disorders.
---
Sandesh Nagamani, MD
Dr. Sandesh CS Nagamani is an Associate Professor in the Departments of Molecular and Human Genetics and Internal and the Vice Chair for Clinical Research in Molecular and Human Genetics at  Baylor College of Medicine. He is a clinical geneticist and provides clinical care for adult patients with a wide variety of heritable conditions including OI, heritable disorders of bone, and other common forms of metabolic bone diseases. His research program is focused on translational research that involves understanding the natural history of rare disorders, identifying appropriate clinical and laboratory biomarkers of disease severity, and  evaluating new and potential therapies for various genetic disorders.  He is a Co-Principal Investigator for the NIH Rare Diseases Clinical Research Network's Urea Cycle Disorders Consortium and a Lead investigator for the Brittle Bone Disorders Consortium.
---
Joseph Napoli, MD, DDS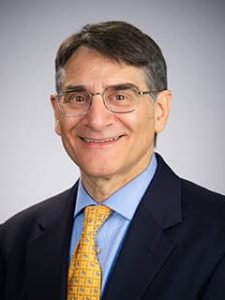 .
---
Cathleen Raggio, MD
Cathleen L. Raggio, M.D. specializes in general pediatric orthopedics, scoliosis and in the treatment of osteogenesis imperfecta and skeletal dysplasia and is the Co-Director of the Kathryn O. and Alan C. Greenberg Center for Skeletal Dysplasias at Hospital for Special Surgery. Dr. Raggio completed her residency in orthopedic surgery at Hospital for Special Surgery and fellowship in pediatric orthopedic surgery at Alfred I. duPont Hospital for Children. Known worldwide throughout the medical community, Dr. Raggio performs basic science and clinical research on the etiology of scoliosis, osteogenesis imperfecta, osteoporosis, and skeletal dysplasias.  Dr. Raggio has helped define the different types of OI, specifically type IX and the different drug treatment options using the mice models of OI. She has served as Co-Chair of the International Research Conference in Annapolis and has served on the subsequent organizing committees. Dr. Raggio is currently on the OI Foundation's Medical Advisory Council and has spoken at the biennial National Conferences.
---
Frank Rauch, MD
Frank Rauch, MD, is a Professor of Pediatrics and clinician-scientist at the Shriners Hospital for Children and at McGill University in Montreal, Canada. He obtained his MD degree from the Technical University of Munich and trained as a pediatrician at the Children's Hospital of Cologne University, Germany. At Shriners Hospital since 2001, his clinical activities and research program concentrate on improving bone health in children, with a special focus on genetic conditions leading to fractures and on the role of the muscle system in bone diseases. In his recent work, Dr. Rauch has identified new genetic causes of brittle bone disorders and has assessed the long-term effects of bisphosphonate treatment in children with osteogenesis imperfecta. He is also collaborating with Statistics Canada in a national population-based study that assesses muscle and bone health in Canadians. Dr. Rauch has authored or coauthored more than 260 original publications. His publications have been cited >20,000 times and his current H-index (Google Scholar) is 77.
---
Jean-Marc Retrouvey, DMD, MSc, FRCD
Jean-Marc Retrouvey, D.M.D, M.Sc. FRCD (C), is the Leo Rogers Endowed Chair of the Orthodontic Department at the University of Missouri Kansas City. He is a RCDC (Royal College of Dentists of Canada) examiner, an NDEB advisor and member of the AAO, the American College of Dentists, The Angle East Society of Orthodontist, a Fellow in the Académie Dentaire du Quebec and the past president of the Canadian Association of Orthodontists. As a teacher, he has received the McGill Dental Society, the Wood, Katz and Silverstone awards for excellence in teaching.  Dr. Retrouvey also received the Bravo award for his implication at McGill in teaching and research at McGill University. Dr. Retrouvey is also involved with HVO (Health Volunteer Overseas) in the development of blended teaching program for emerging countries and is president of the International Foundation for Dental Education, a nonprofit organization offering orthodontic course in developing countries.  He is the principal investigator for the NIH supported research project dental aspect of the Longitudinal Study of Osteogenesis Imperfecta and is the Principal Investigator for the "Dental Malocclusion and Craniofacial Development in OI". These research projects are conducted by the Brittle Bone Disease Consortium  from the RDCRN network of the NIH and have been renewed for a second phase.
---
Kevin Ricker, DDS
Kevin Ricker DDS, MS is a pediatric dentist at Chatham Pediatric Dentistry in Chapel Hill, NC.  He also has OI and has lived with its dental complications firsthand.
---
Eric Rush, MD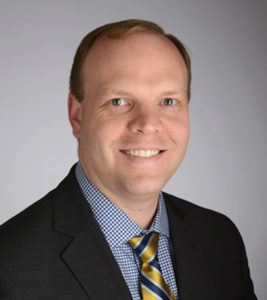 Dr. Eric Rush is a Clinical Geneticist at Children's Mercy Hospital and the University of Kansas Medical Center. He is the Underdown/Yeomans Family Endowed Professor in Connective Tissue Disorders Care. He is an Associate Professor of Pediatrics at the University of Missouri-Kansas City School of Medicine and a Clinical Associate Professor of Internal Medicine at the University of Kansas School of Medicine. He is Board Certified in Pediatrics, Internal Medicine and Clinical Genetics. He was previously the Medical Director of the osteogenesis imperfecta and metabolic bone clinics at Children's Hospital and Medical Center in Omaha, Nebraska and currently is the co-director of the Children's Mercy Skeletal Dysplasia clinic and the Medical Director of the Children's Mercy Office of Faculty Development. Dr. Rush received Bachelor of Science degrees in Biochemistry and Biology with Concentration in Genetics at the University of Kansas in 2001. He received his medical degree at University of Kansas School of Medicine, Kansas City, KS in 2005. He completed a residency in Internal Medicine and Pediatrics at the University of Nebraska Medical Center in 2009 and Chief Residency in Pediatrics at the University of Nebraska Medical Center in 2010. He finished his training with a Clinical Genetics fellowship at the University of Nebraska Medical Center in 2012. Among his clinical interests are osteogenesis Imperfecta, hypophosphatasia, X-linked hypophosphatemia, cancer genetics, cardiovascular genetics, dysmorphology, Personalized Medicine, and Genetics of Common Disease. His research interests include extraskeletal manifestations of osteogenesis Imperfecta, best practices in treatment of hypophosphatasia, skeletal pathology in peroxisomal biogenesis disorders, and molecular characterization of rare syndromes. Dr. Rush's professional affiliations include American College of Medical Genetics, American Academy of Pediatrics, the American Society for Bone and Mineral Research, the International Society for Clinical Densitometry, and Alpha Omega Alpha. He is on the Scientific Advisory Board for the Rare Bone Diseases Alliance and the Global Foundation for Peroxisomal Disease.
---
Sandy Sandhaus, MD, PhD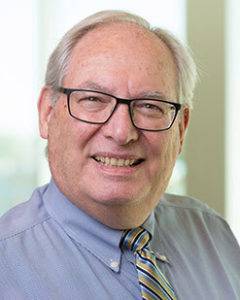 Robert "Sandy" Sandhaus, MD, PhD has degrees in molecular biology, biochemistry, and medicine.  He is board certified in Internal Medicine and Pulmonary Disease.  He has been a medical faculty member at UCSF and the University of Colorado and is currently a professor of medicine at National Jewish Health in Denver.  In 1981, he started the Alpha-1 Program at National Jewish Health and remains its director.  In addition to his ongoing academic career, Sandy Sandhaus led clinical development programs at Cortech, NeXstar Pharmaceuticals, and Gilead Sciences during the 1990s. Since 2000, he has been the Medical Director of AlphaNet and the Clinical Director of the Alpha-1 Foundation, while continuing to follow patients with genetic lung disease at National Jewish.  Sandy Sandhaus is also the Medical Director of AlphaNet Canada and has served on the Boards of Directors of the Alpha-1 Association, the Alpha-1 Foundation, the Osteogenesis Imperfecta Foundation, and the Association for the Accreditation of Human Research Protection Programs and is currently a board member of AlphaNet, the Alpha-1 Project, and Global Implementation Solutions.
---
Reid Sutton, MD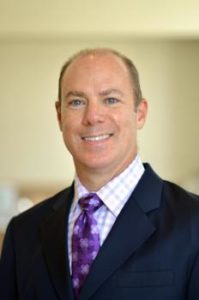 Reid Sutton, M.D., is board certified in both clinical genetics and clinical biochemical genetics and provides medical care for individuals with inborn errors of metabolism in the Texas Children's Hospital Metabolic Clinic in Houston, Texas. Dr. Sutton is Assistant Professor of Molecular and Human Genetics at Baylor College of Medicine in Houston, Texas and also serves as the Medical Director of the Biochemical Genetics Diagnostic Laboratory. He is the Director of both the Medical Genetics Residency Program and the American Board of Medical Genetics Diagnostic Laboratory training programs in clinical biochemical genetics, clinical cytogenetics and clinical molecular genetics. Dr. Sutton was raised in Kentucky and attended Transylvania University and the University of Kentucky College of Medicine. He did his pediatric residency at Washington University/St. Louis Children's Hospital in St. Louis and received training in Medical Genetics and Clinical Biochemical Genetics at Baylor College of Medicine. Dr. Sutton is a member of the Society of Inherited Metabolic Diseases, American College of Medical Genetics, American Society of Human Genetics and the International Skeletal Dysplasia Society.
---
Laura Tosi, MD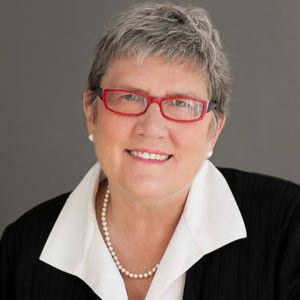 Dr. Laura L. Tosi is the Director of the Bone Health Program at Children's National Medical Center (CNMC) and Associate Professor of Orthopaedics and Pediatrics at George Washington University in Washington, D.C.  Her clinical practice focuses on the orthopedic care of children and young adults with physical disabilities and/or issues related to bone health. Dr Tosi is a graduate of Harvard Medical School and she received her orthopaedic training at the Columbia Presbyterian Hospital in New York and the Hospital for Sick Children in Toronto. She currently serves on the Board of Directors of the Osteogenesis Imperfecta Foundation and the US Bone & Joint Initiative. She chairs the Medical Advisory Board of the "Own the Bone" Steering Committee of the American Orthopaedic Association and serves on the Medical Advisory Committee of the Osteogenesis Imperfecta Foundation and American Bone Health.
---
David Vernick, MD
David M. Vernick, MD is a graduate of Johns Hopkins Medical School. He completed his postgraduate surgical training at George Washington Hospital in Washington, D.C. In 1979 Dr. Vernick continued his training as a resident in Otolaryngology at the Massachusetts Eye and Ear Infirmary. Subsequently, he became a fellow in Otology, Neurotology skull base surgery at the University of Michigan in Ann Arbor. Upon completion, he returned to the Boston area and has worked as a surgeon in Otolaryngology at Massachusetts Eye and Ear Infirmary, Beth Israel Deaconess Medical Center, Children's Hospital and Brigham and Women's Hospital. Dr. Vernick, along with Dr. Gopal, established the practice of Vernick and Gopal to provide state of the art care to patients with ear, nose and throat problems. Dr. Vernick is board certified in Otolaryngology and has received subspecialty certification in Neurotology by the American Board of Otolaryngology. While skilled in all aspects of Otolaryngology, Dr. Vernick has developed expert skills in the treatment of ear problems (otology). Dr. Vernick was the first surgeon in New England to use lasers in middle ear surgery and was also the first to implant bone anchored hearing aids in New England. He is skilled in the use of lasers for treatment of Otosclerosis and Osteogenesis Imperfecta hearing loss. Dr. Vernick has strong interests in balance disorders, including Meniere's disease, benign positional vertigo and labyrinthitis. His research and focus has been on otologic surgery and the use of lasers and the diagnosis and treatment of hearing and balance disorders. His surgical expertise includes all otologic procedures including posterior and middle fossa skull base lesions, acoustic neuroma resection, cochlear implantation, vestibular nerve resection, and glomus tumor removal. Dr. Vernick is dedicated to thoroughly evaluating, diagnosing and developing appropriate treatment plans for his patients. Dr. Vernick continues to participate in research, conferences and training. He teaches numerous courses through local, national and international conferences that have focused on temporal bone surgical techniques and the diagnosis and care of otologic disease. He has published numerous scholarly articles, published chapters and reviews and written books and monographs on hearing, hearing loss, temporal bone malignancy, and otosclerosis. He is currently an assistant clinical professor part-time of Otology and Laryngology at Harvard Medical School.
---
Maegen Wallace, MD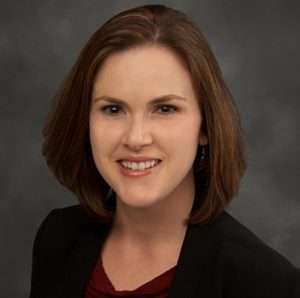 Dr. Wallace specializes in the care of pediatric orthopedic conditions. She focuses on lower extremity conditions, including the foot, knee and hip. She is the director of the osteogenesis imperfecta clinic and enjoys taking care of this patient population in clinic and the operating room. She is an assistant professor of orthopedic surgery at UNMC College of Medicine.
---
For details, session descriptions and registrations links for the Virtual OIF Conference, visit www.oif.org/virtualconference