The OI Foundation's Double Good popcorn shop is OPEN!
Not only will delicious popcorn be delivered to your doorstep, but 50% of the proceeds will be donated to the OI Foundation! Don't forget to order a few extra as holiday gifts for friends and family!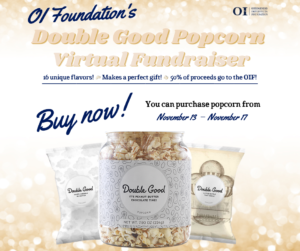 Thank you for your support!