The OI Foundation's Double Good Popcorn Store is BACK!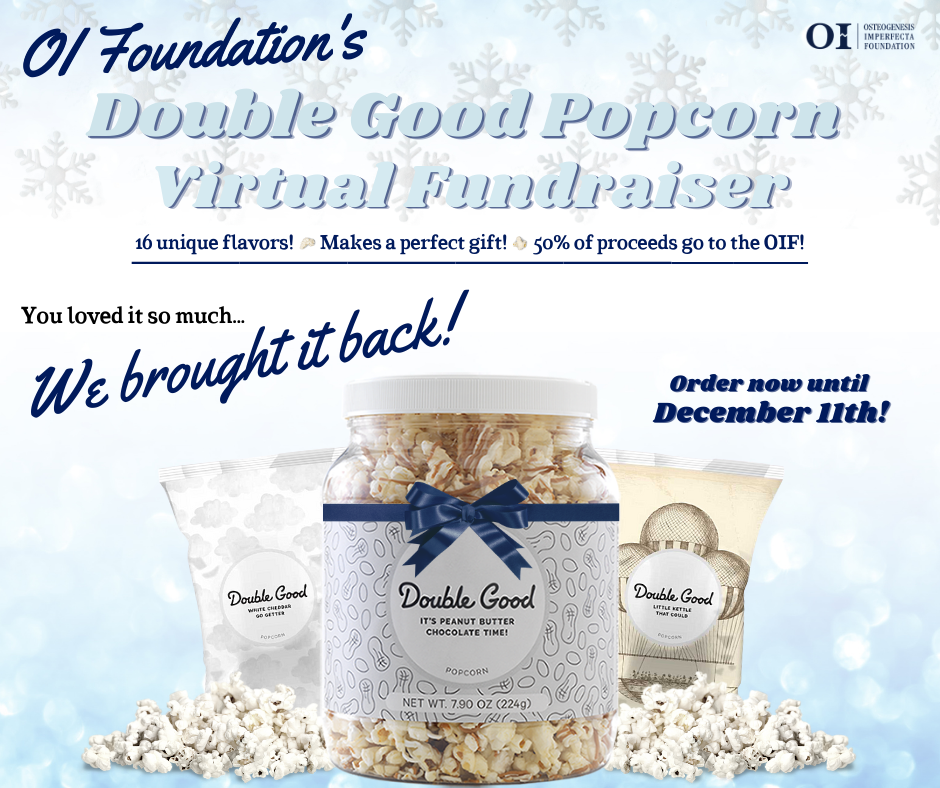 You asked, we listened!
So many of you have asked to order more, we brought the OIF Double Good Popcorn Store back THIS WEEK ONLY! Not only will delicious popcorn be delivered to your doorstep, but 50% of the proceeds will be donated to the OI Foundation.
Orders can be made starting at 12:00pm ET on Tuesday, December 8 until 12:00pmET on Saturday, December 12.
CLICK HERE TO PLACE YOUR ORDER
If you would like to create your own virtual popcorn store for the OIF, download the DoubleGood app or visit https://popup.doublegood.com/s/yhcjcy and use code: FSP GRC. Don't forget to invite your friends and family to purchase popcorn from your store this week!
Thank you for your support!