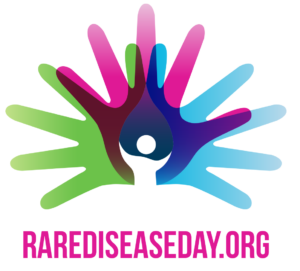 Rare Disease Day, which takes place on the last day of February each year, is the official international awareness-raising campaign for rare diseases.  The OI Foundation is proud to celebrate Rare Disease Day and hope you will join us in raising awareness on this important day! Click here to learn more about Rare Disease Day.
---
Rare Disease Day at FDA
FDA's Rare Disease Day will be on Monday, February 27, 2023 and registration is open for this virtual event. Dr. Robert M. Califf, Commissioner of Food and Drugs, will provide opening remarks to kick off an impactful event for the rare disease community.
The FDA has an eventful and informative program with rare disease patients and their families and caregivers in mind. You will have the unique opportunity to:
Hear directly from the FDA on initiatives to advance medical product development for rare diseases.
Engage with the FDA to provide your perspective as a patient, caregiver or family member.
Understand considerations and challenges associated with clinical trials in small populations.
Hear from medical students on rare disease education for medical professionals.
See Rare Disease Day 2023 for more information and details on how to register.
---
Rare Disease Day at NIH 2023
Since 2011, NCATS and the NIH Clinical Center have sponsored Rare Disease Day at NIH as part of this global observance. Rare Disease Day at NIH aims to raise awareness about rare diseases, the people they affect, and NIH collaborations that address scientific challenges and advance research for new treatments. Click here to learn more or register to attend NIH Rare Disease Day on Tuesday, February 28, 2023.
The goals of Rare Disease Day at NIH are to:
Demonstrate the NIH commitment to helping people with rare diseases through research.
Highlight NIH-supported rare diseases research and the development of diagnostics and treatments.
Initiate a mutually beneficial dialogue among the rare diseases community.
Exchange the latest rare diseases information with stakeholders to advance research and therapeutic efforts.
Shine a spotlight on stories told by people living with a rare disease, their families and their communities.
Bring together a broad audience including patients, patient advocates, caregivers, health care providers, researchers, trainees, students, industry representatives and government staff.